Merced Cosmetic Dentist - Enhance Your Smile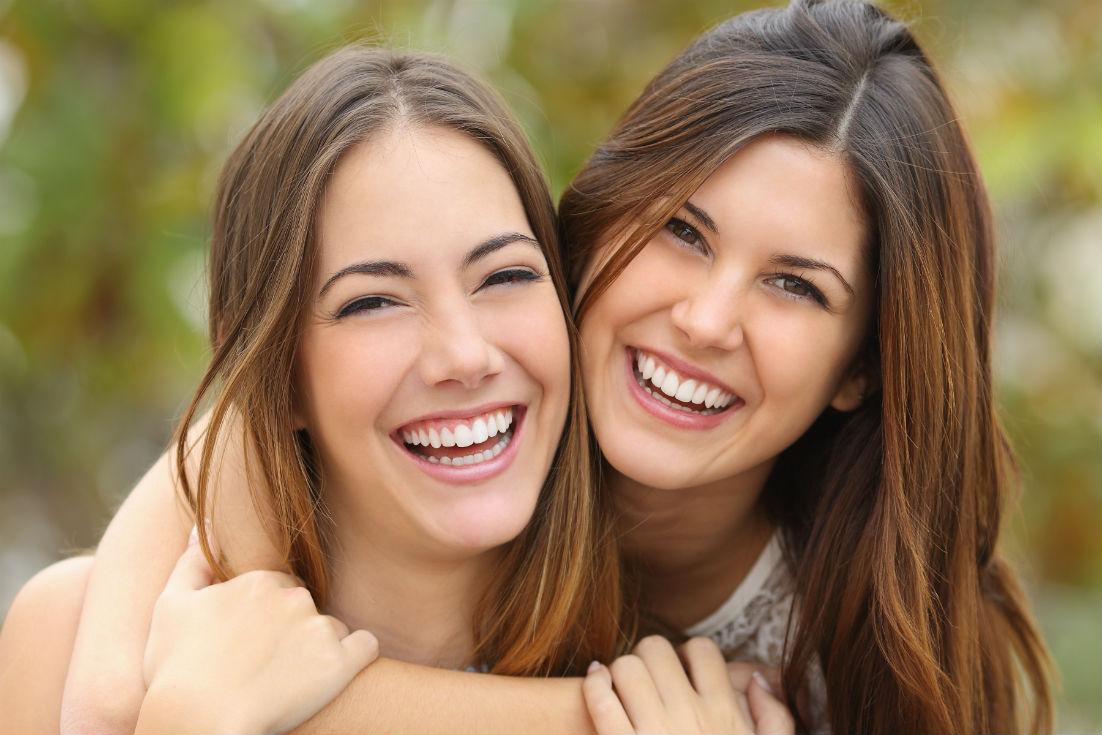 Your smile is the first impression that others have of you, so it makes sense that you would want it to be bright, white and healthy.  According to the American Academy of Cosmetic Dentistry, more than 99 percent of all American adults believe that a smile is an important asset for social situations.  At The Dental Spa, we offer a wide range of cosmetic dentistry services that dramatically transform your smile and boost your confidence.  Extensive training with aesthetic dentistry procedures combined with advanced high tech equipment have Dr. Andrew Propes recognized as the premier Merced cosmetic dentist.  By staying up to date with technological advancements, our cosmetic treatments continue to provide patients with healthy, beautiful smiles.
Did you know…that cosmetic dentistry is more than just teeth whitening? Your cosmetic dentist is also capable of transforming your smile's shape, color, alignment, as well as filling in gaps and discreetly restoring decayed or damaged teeth with tooth-colored fillings. In fact, modern advancements in cosmetic dentistry have made it possible for patients to achieve nearly perfect teeth with cosmetic enhancements and restorations that are virtually undetectable to friends, family and peers.
Achieve Your Perfect Smile

Blending cutting-edge science with artistry, Dr. Andrew Propes is able to help patients in Merced and surrounding communites achieve their ideal smile by providing personalized, high-quality cosmetic dental care. Our dental practice addresses damage, decay, missing teeth, discoloration, and other flaws in your smile using modern procedures and methods.
Services provided at The Dental Spa include:
Bonding repairs chips and cracks on teeth, lengthening and reshaping each tooth to evenly fit using a composite resin material that easily blends with the smile.
White fillings repair teeth damaged by cavities using the same composite resin material used in bonding. This restores the inner structure and seals out decay while blending with your smile.
Teeth Whitening gives patients a convenient, take-home option to brighten their smile. Our custom-made trays fit the unique grooves of your teeth to give you a personalized treatment.
Crowns restore the structure of a treated or damaged tooth and protect it against decay. 
Bridges replace up to a short row of missing teeth using a porcelain prosthetic made to look and feel like natural teeth. This prosthetic anchors on adjacent healthy teeth to secure in place.
Veneers are thin porcelain shells cemented onto teeth to change the shape, size, and color to generate a uniform appearance.
Our dental team works with a dental laboratory to create highly durable, customized restorations to fit flawlessly with the smile. Our local technician is an expert in crafting unique, natural-looking crowns, veneers, bridges, and dentures. We provide shade-matching services as well as bite analysis to determine your perfect alignment.
Full-Mouth Rehabilitation

Our goal is to improve your quality of life. This includes customized treatment options for patients seeking comprehensive reconstructive care. By using a combination of restorations, we will rehabilitate your smile and help you achieve your esthetic and oral health goals.
Enhancing Your Smile

Call or visit The Dental Spa for a comprehensive evaluation of your teeth. Schedule a consultation with Dr. Propes and find out how we can help you build a healthy, beautiful smile to last a lifetime.